Still Alive But Now in Ohio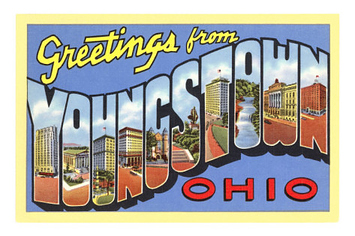 I suspect (okay, I hope) that at least a few people are wondering where I've been the past four and a half months. I've been busy selling our house in Garland, TX and moving to Youngstown, OH. My wife's MS had reached the point where the high heat combined with the high humidity in North Central Texas was making her life unbearable. And there was no way we could afford the energy bills that would have resulted from keeping the house comfortable for her during our 8-9 month long "summers" ("summer" being when we would need the AC running to have any chance of keeping her comfortable). The real estate market in Garland was hot so we decided (pretty suddenly) to sell the house and move somewhere with a better climate for her needs, a lower cost of living, and saner politicians. We finally decided on Ohio. Winters will be awful but the rest of the year is bunch better for her. The cost of living in the Youngstown area is also much lower than in Garland.
We finally found a house here and sold our Garland house in late June. Movers arrived in late August, packed us up and arrived with our stuff on August 31. We drove up here over 5 days. Taking it slowly as long car rides are hard on my wife. The trip up was much easier than expected. Other than having to stay in Motel 6 because they are pet friendly, the trip up was actually enjoyable. We are currently in the midst of unpacking (and finally have Internet). It will be a few more weeks before regular posting — and work on Microlite75 projects — will resume. I hope to start a old school RPG up here late this year, so if you are in the Youngstown area and are interested in playing in a old school campaign, let me know. I have a long bar area in the basement that I plan to use for gaming so I will be able to accommodate a fair number of players.