Frog God Games Now Has An Official Discord Server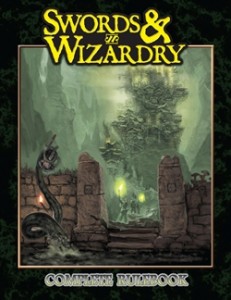 Someone associated with Frog God Games just posted on following on the Microlite20 message board. As the board doesn't get much use, I decided to report the info here. I'm personally not that interested in voice chat, but I know many gamers are, so this may be news at least some old school players can use. Frog God Games produces some very high quality (and often very expensive) stuff for Swords & Wizardry (and other games of much less interest to readers of this blog — like Pathfinder).
Howdy, Frog God Games the makers of Swords and Wizardry, Rappan Athuk, Tomb of Abysthor, and Slumbering Tsar just launched their official discord server. I would like to invite you to come join us to talk about Swords and Wizardry, 5th Edition, Pathfinder, Starfinder and other Frog God Game products.
We have voice channels for pickup games as well. Lots of free content and resources.

Step 1.) Go here https://discordapp.com/download
Step 2.) Click which is best for you Windows, Mac, Android, IOS, or Linux and download it.
Step 3.) Once it has finished downloading click the + button surrounded by a dotted circle on the left hand side
Step 4.) Click the Join a Server button and copy and paste this into it https://discord.gg/HKUZfUv
Side Note: Normally, I'd consider a forum post like this "advertising without approval" and delete it, but I decided to not to be a complete jackass of a "forum GM" and leave it up. This should not be considered setting a precedent — it is always better to ask first when when comes to anything advertising related on the forum (anf most other forums, for that matter).